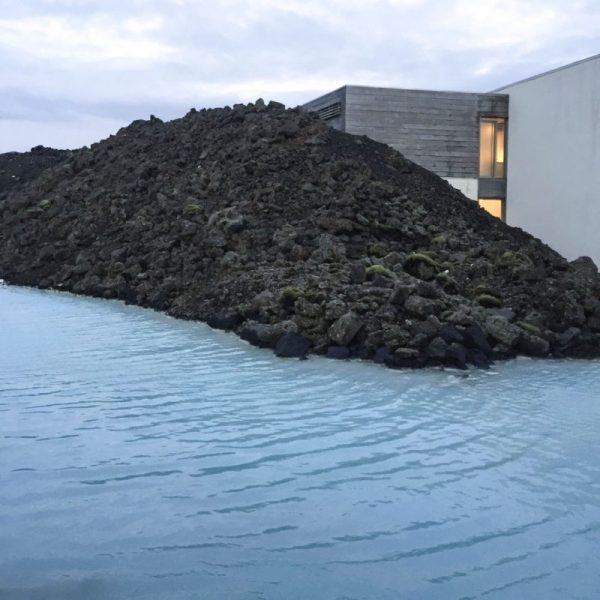 The world is full of sources for design inspiration, from glossy magazines to beautiful-beyond-belief images on the web. One of our favorite methods to gather design inspiration is snapping photos while traveling and exploring the world around us. Recently, Kelly took a trip to Iceland, and this week's post is about her experience in the whimsical, colorful country and its charming capital, Reykjavik. Here are her insights on the design inspiration she found in the country's natural landscapes and architecture:
Iceland might seem like a strange choice of travel destinations, but this quaint country has a great deal to offer, from interesting cuisine (fermented shark, anyone?) to natural wonders, like the Northern Lights. Speaking of natural wonders, the photo above was taken at the Blue Lagoon, a geothermal oasis in the middle of a lava rock field.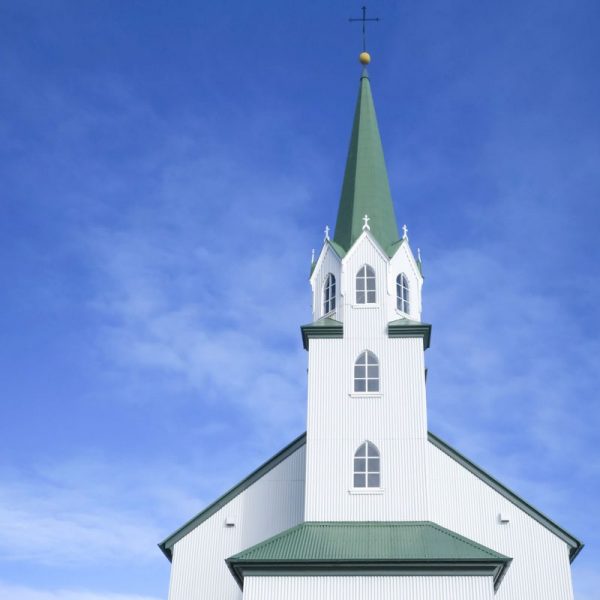 While walking around Reykjavik, I noticed one very common building material: corrugated metal. Corrugated iron and steel are used in the US for industrial purposes, but the Icelanders use it to construct homes, churches, government buildings, apartment buildings, retail stores, and more. This highly durable material holds up to the harsh weather conditions of the country. The Icelanders dress up this simple material with Swiss chalet style architectural details and bold paint colors. The photo above shows a church made of corrugated metal and the photos below show the material as cladding for three different buildings.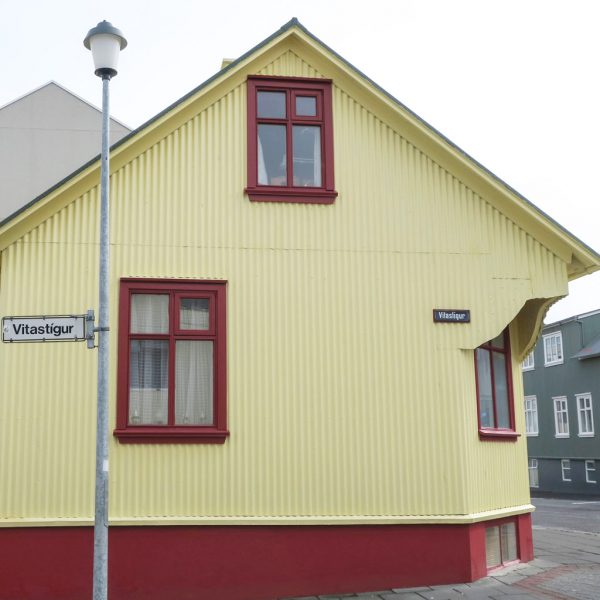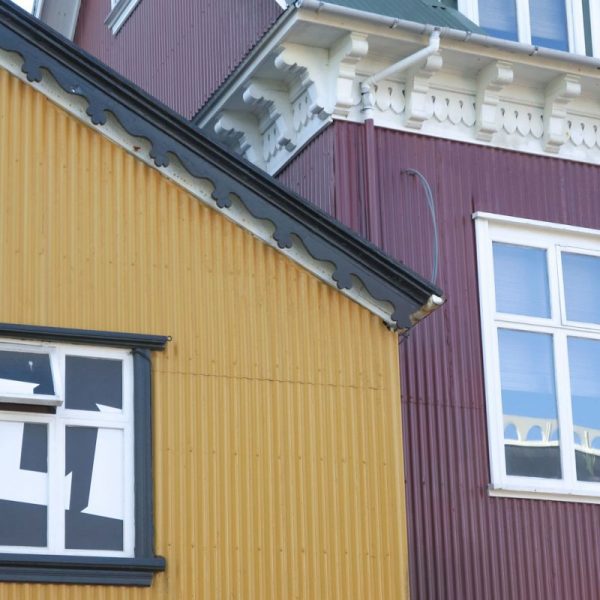 One of the architectural centerpieces of Reykjavik is Hallgrimskirkja, an expansive church overlooking the city. The photo below was taken at the entrance of the church, looking toward the sky. According to historians, the architecture of this church was inspired by ice formations that can be seen throughout Iceland.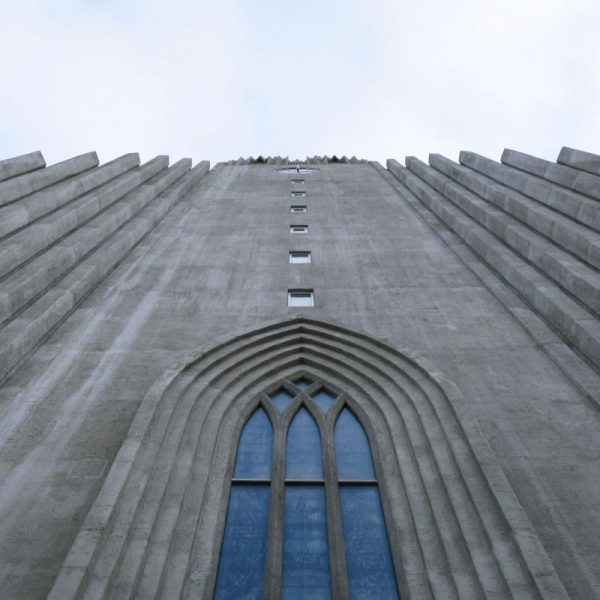 The views from Hallgrimskirkja are stunning. The colors of the buildings in Reykjavik remind me of the colorful, quirky people of Iceland. Can you spot the bright orange house off to the right?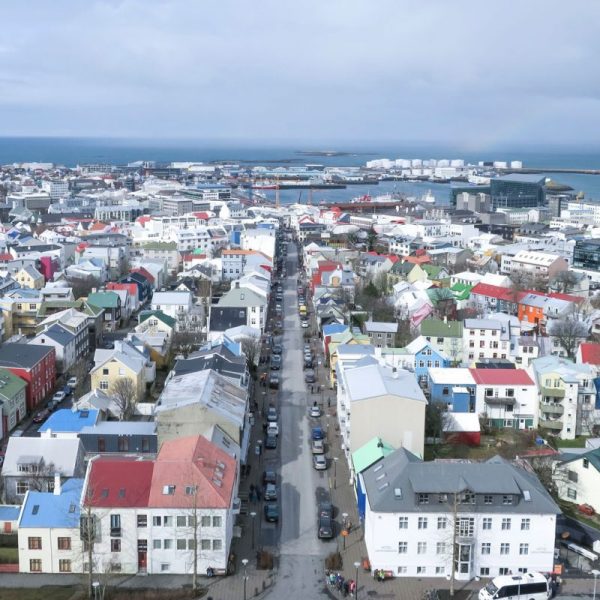 One of my favorite design elements that I saw in Iceland was the staircase in the photo below. The backlit, perforated metal risers give the staircase a mesmerizing glow, and the geometric pattern of the stair's railing is the perfect finishing touch.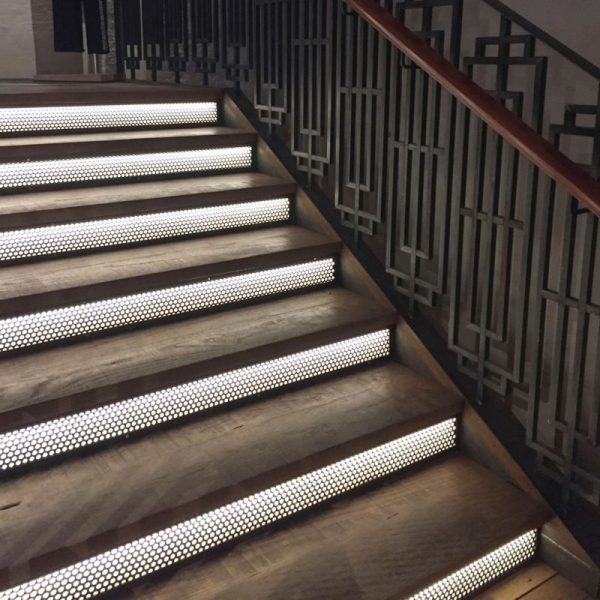 It's obvious that the Icelanders have an appreciation for lighting design. The photo below was taken in a retail store specializing in modern home decor products. I love how the simple shelves are transformed with the addition of an unexpected lighting detail.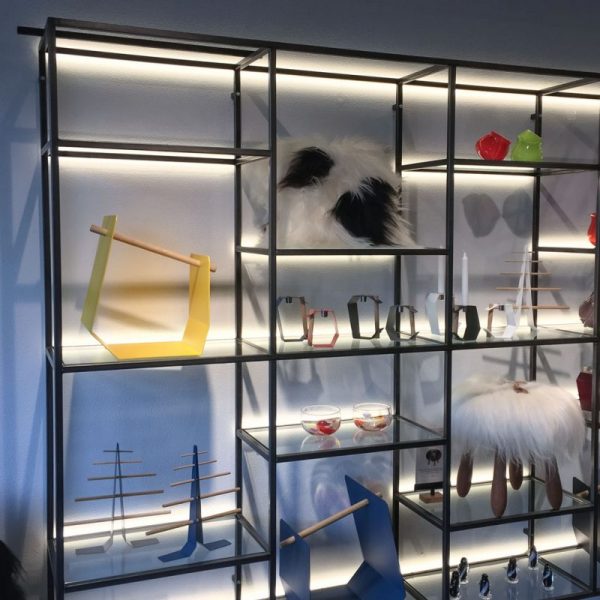 I'll leave you with an image that sums up the landscape of Iceland perfectly: blue sky, green moss and steam rolling off geothermic streams. Nature creates the best color palettes, don't you agree?