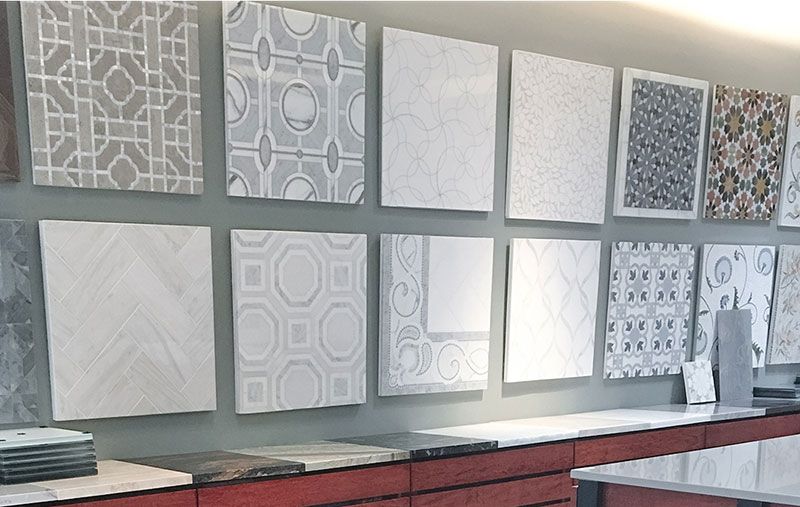 Lately we have been obsessing about decorative tile…which is an easy thing to do when there are so many amazing options out there! From small intricate mosaics to brass accents and bold geometric patterns, decorative tile is a great way to add visual interest to a space. Tile can become a work of art!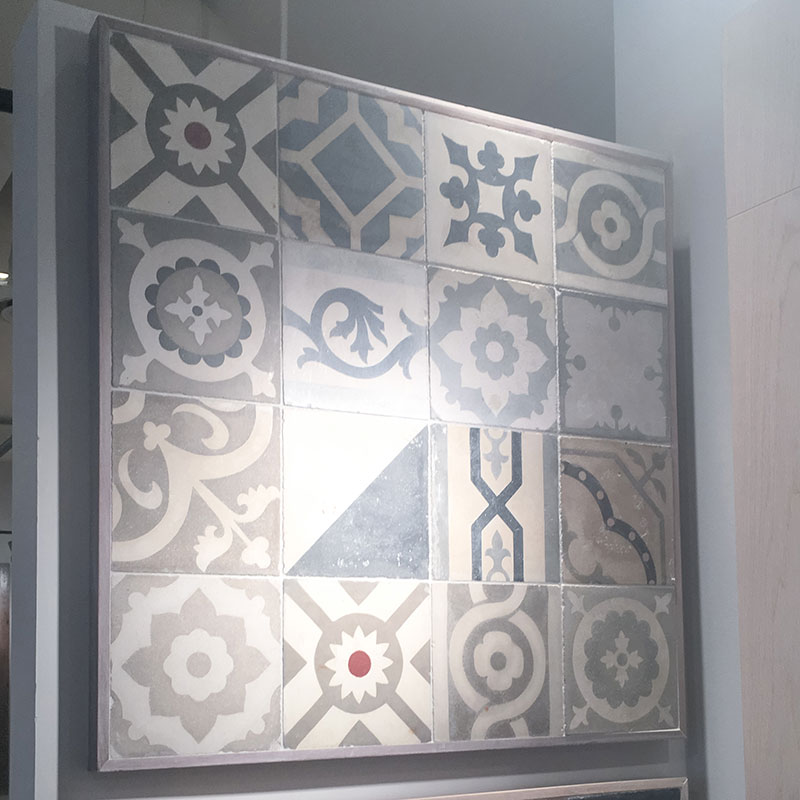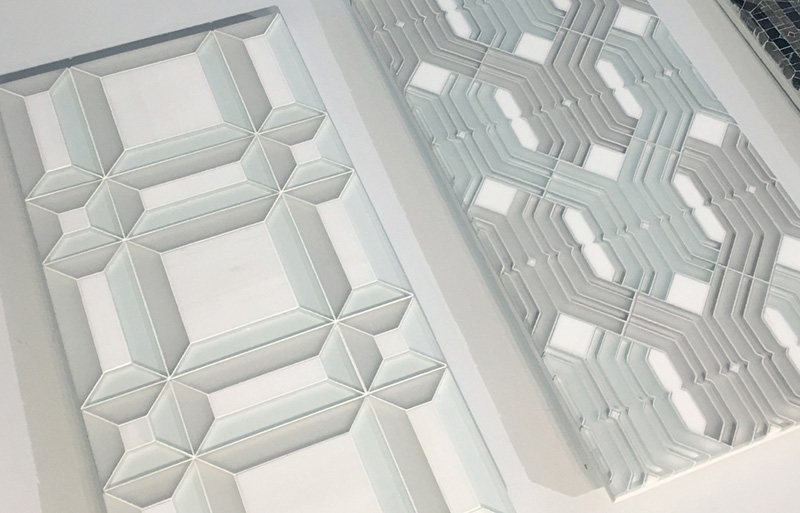 There are so many unique tile patterns and styles, from ultra modern to traditional. We can't help but get lost in the endless patterns, styles, textures and colors.
What do you think of the above geometric pattern? It's amazing how the color selection really changes the overall look!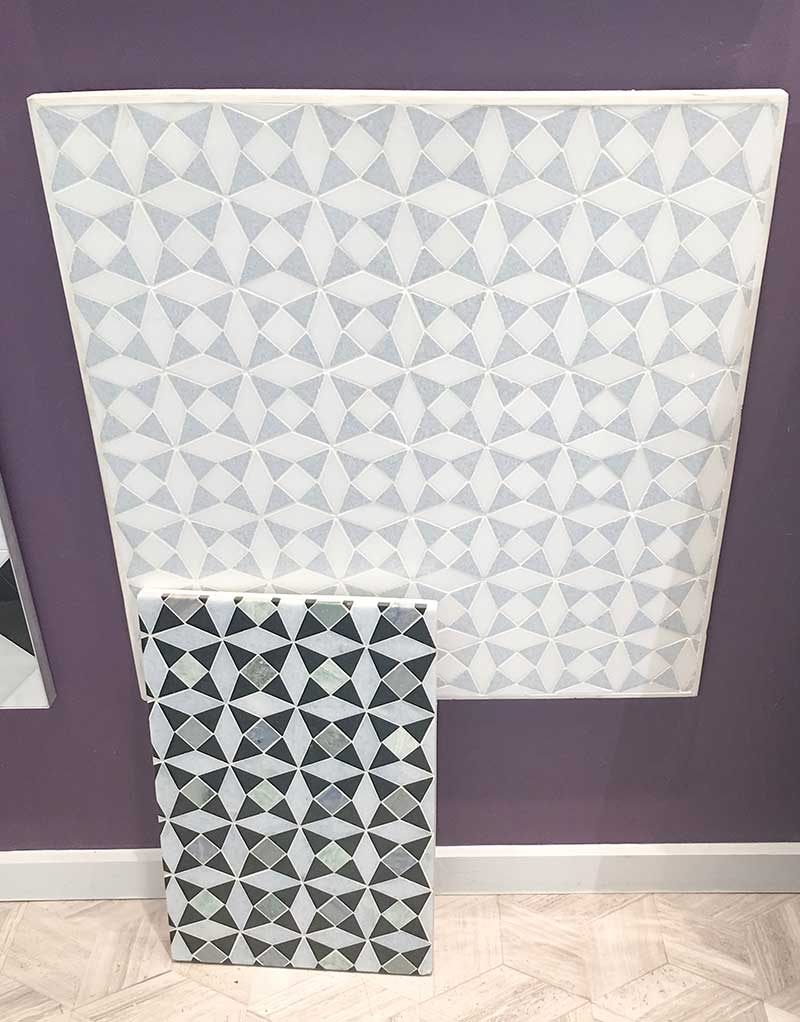 We especially love the teardrop pattern (above). The combination of the smooth ceramic with the mother of pearl mosaic creates a beautiful palette.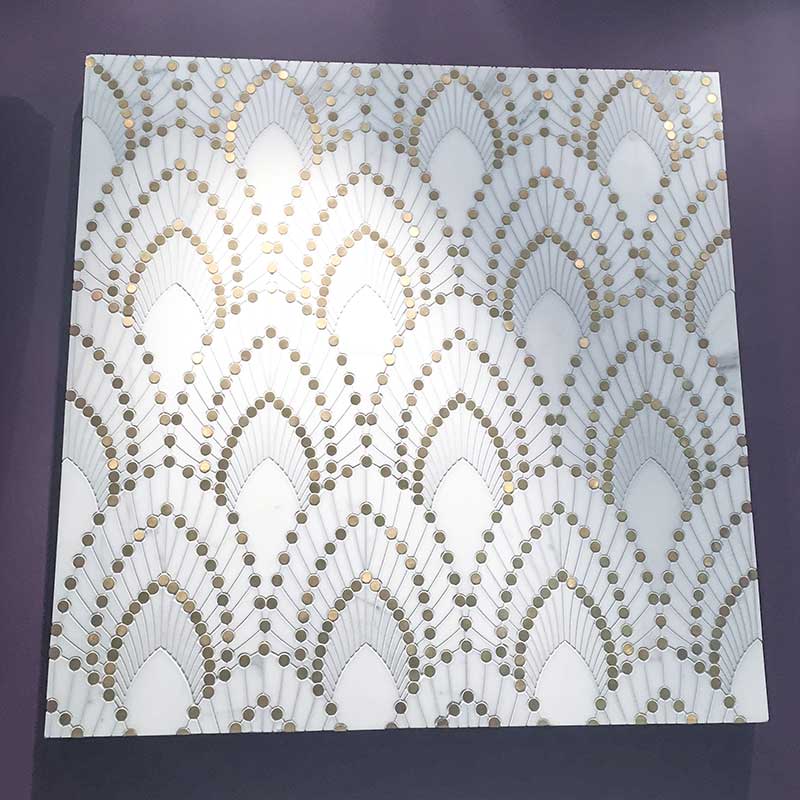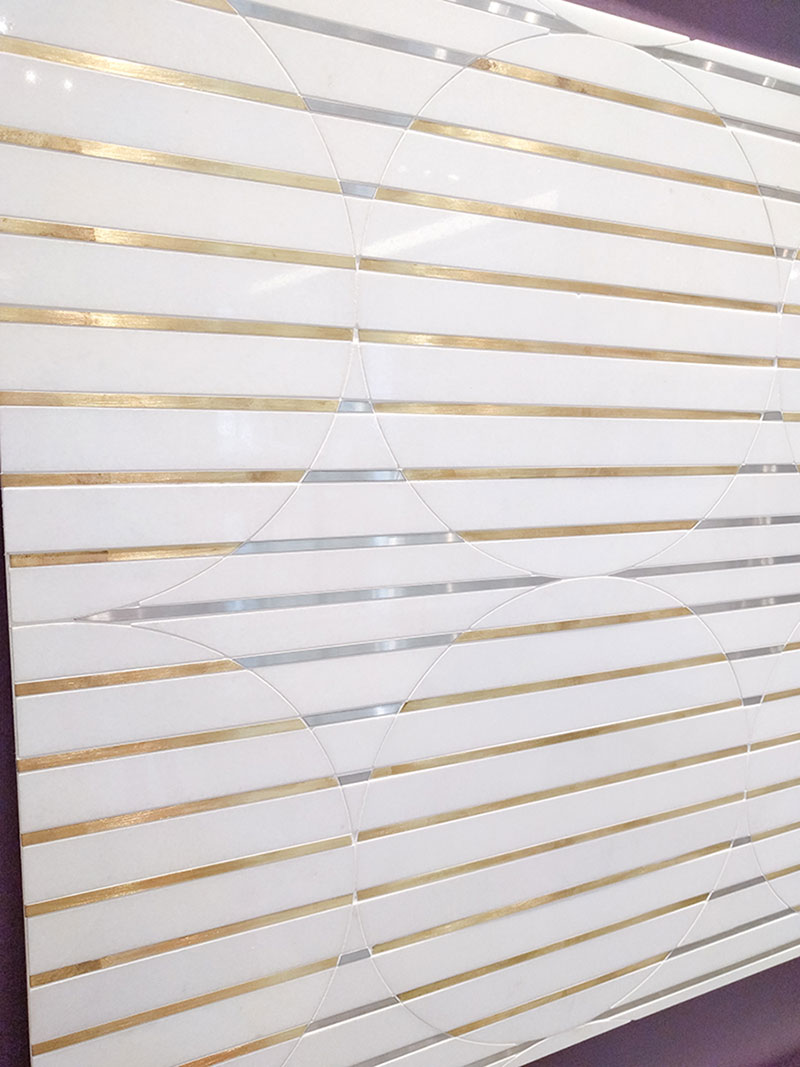 For a luxe vibe, look for a tile with metal accents. We love the way this tile can add elegance to an otherwise simplistic design. Subtle detailing is what can make a design shine!