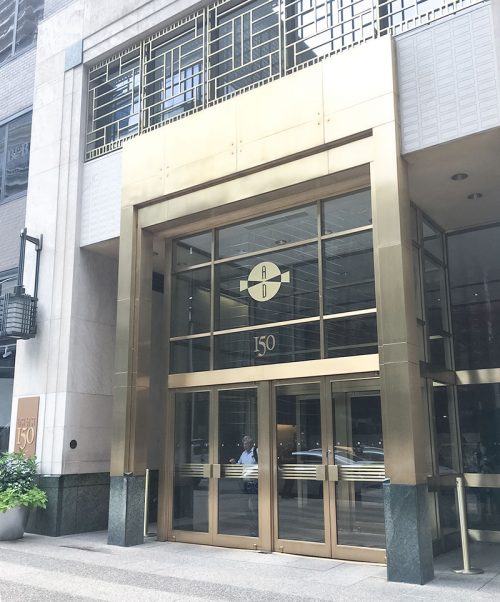 In today's day in age, information is at our fingertips every second of every day (thanks, smartphones). As interior designers, the internet is an invaluable research tool; we collect information and analyze photos of everything from wallpaper patterns to decorative chandeliers to kitchen appliances. However, we know that no amount of digital research can tell us how it feels to sit in a beautiful arm chair or what the texture of wood flooring feels like, and because of this, frequent trips to NYC are a necessity to do some in-person reconnaissance. Last week we made a trip to the Big Apple and here are a few of our favorite finds….
Our first stop was to the A&D Building, which stands for Architects & Designers Building, on East 38th Street. The A&D Building is chalk-full of showrooms displaying their top-selling commercial and residential products, alike. Below is a photo of a wall oven by Wolf. We love the burst of color in the oven's blue porcelain interior. What better way to wow your dinner party guests than by opening the oven to reveal that pretty shade of blue…and a perfectly roasted chicken.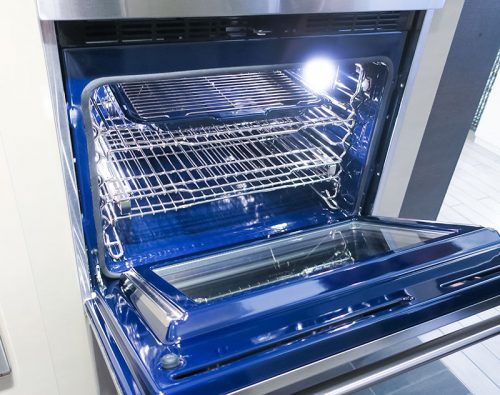 The next items that caught our eye were two pieces at the Holly Hunt showroom. The first piece (below) is a sleek, intriguing light fixture. Our favorite part about this fixture is the dimmer, which is the small, cylindrical piece that is used to control the light level. This light fixture is the marriage of both beauty and function. We can't get over Holly Hunt's Mesa Occasional Chair (below). It has a sculptural quality which we love!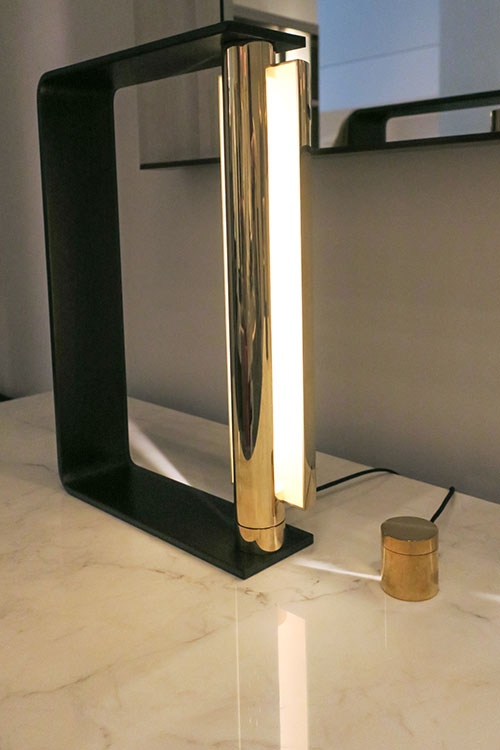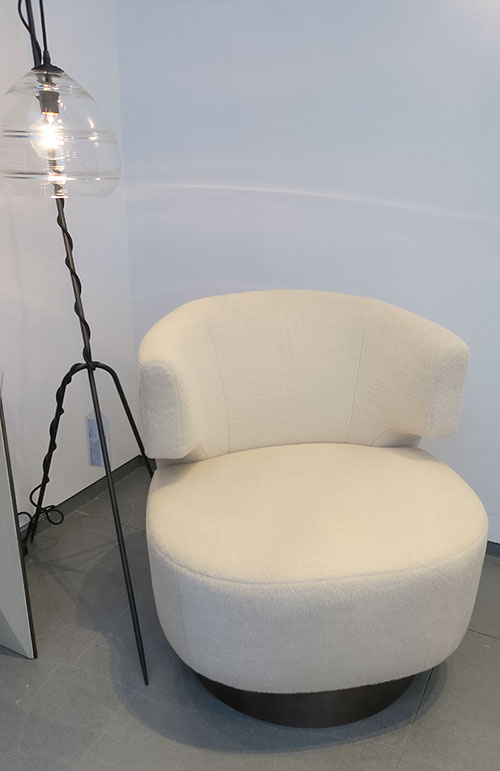 Our trip to the A&D Building also included a stop to Studium Tile, which is filled top to bottom with breathtaking stone and tile specimens (photos below).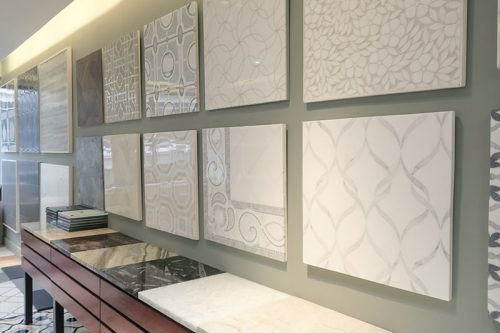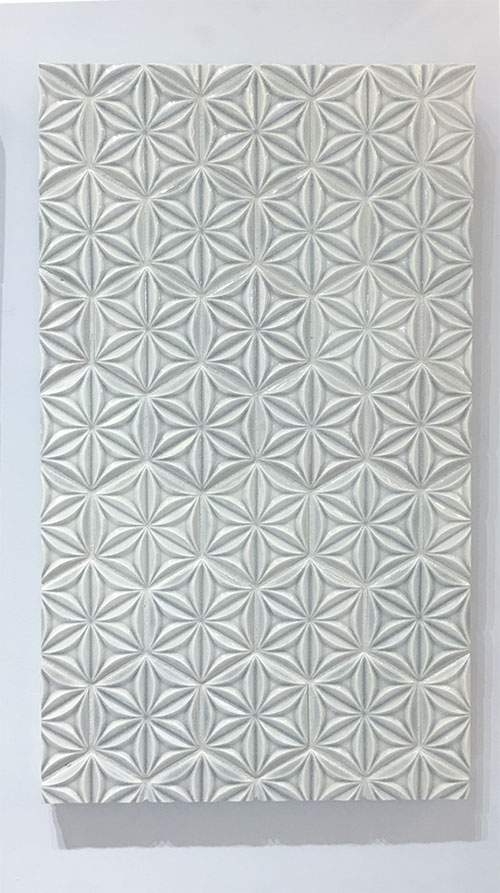 Next stop…the Pirch Showroom in Soho, a one-stop-shop for high-end plumbing fixtures and appliances. One of the most important aspects of plumbing fixtures is their functionality. At Pirch, many of the fixtures are fully functioning, so you can test out how well a kitchen faucet functions or the water flow of the beautiful showerhead you have been eyeing up.  Below is a photo of a few of the kitchen faucets on display, as well as a photo of the Serenity Room which displays a range of functional showerheads.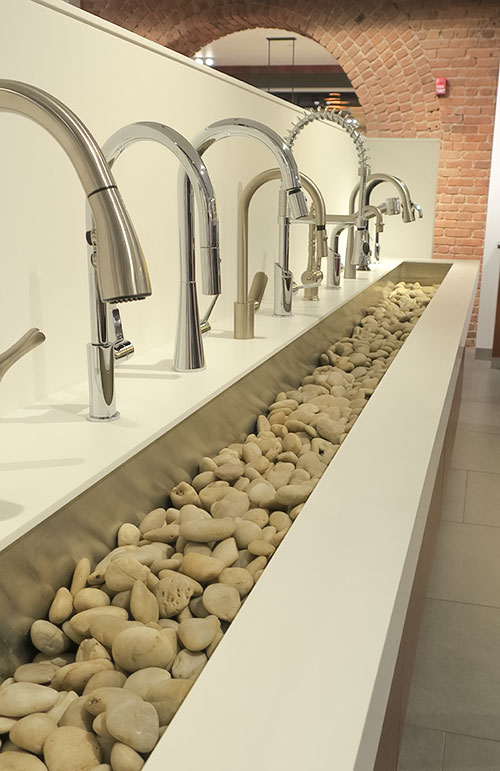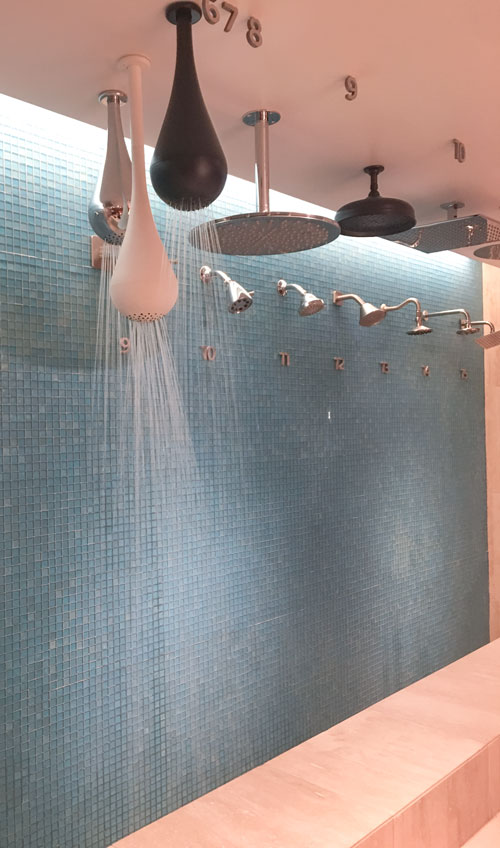 During our NYC trip, we also paid a visit to the E.R. Butler showroom, also in Soho. E.R. Butler is a "premium quality custom hardware manufacturer." Their showroom feels like a wonderland of hardware; each door knob, lever handle, and cabinet pull more gorgeous than the next. Below are a few photos from our visit to the showroom. We have one word for E.R. Butler's products: exquisite.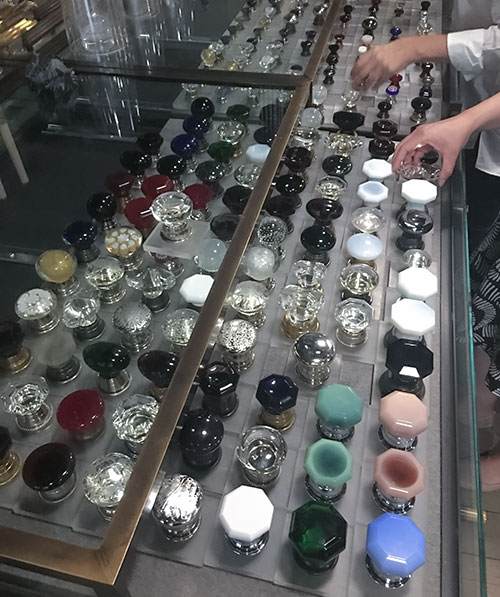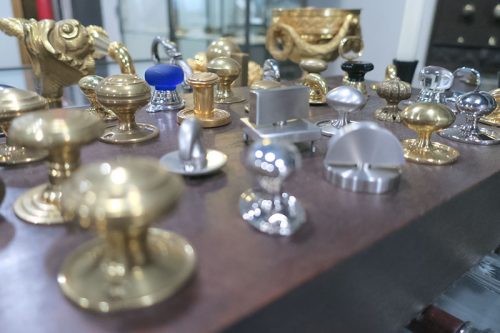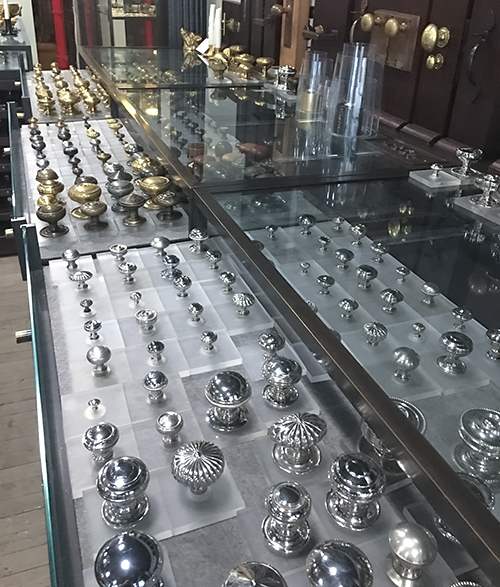 We hope you enjoyed the overview of our favorite finds from most recent trip to New York City. Thanks for reading…check back on Wednesday for our next post!