A room without art is like a scoop of vanilla ice cream without sprinkles: it tastes good, but it could taste great. A great piece of artwork is like the rainbow sprinkles on top of a beautifully designed space. Art should not be an afterthought, but instead, it should be considered from the beginning of the design process. Without art, an interior can feel uninspired and cold, but with the right piece of artwork, a space can be transformed into a place that is whimsical, glamorous, serious, edgy, or serene. With a few exciting projects underway, we have been searching for artwork to complement the interiors we are designing. We have come across a few amazingly talented artists of different mediums, and we are sharing our findings with you in hopes that you fall in love with their work, too.
First on our list of "artist crushes" is Amanda Stone Talley. We love the circular forms that dominate her work. It is textural, playful, and colorful, and we can't get enough! Next time we are in New Orleans, we will definitely pay Talley's gallery a visit.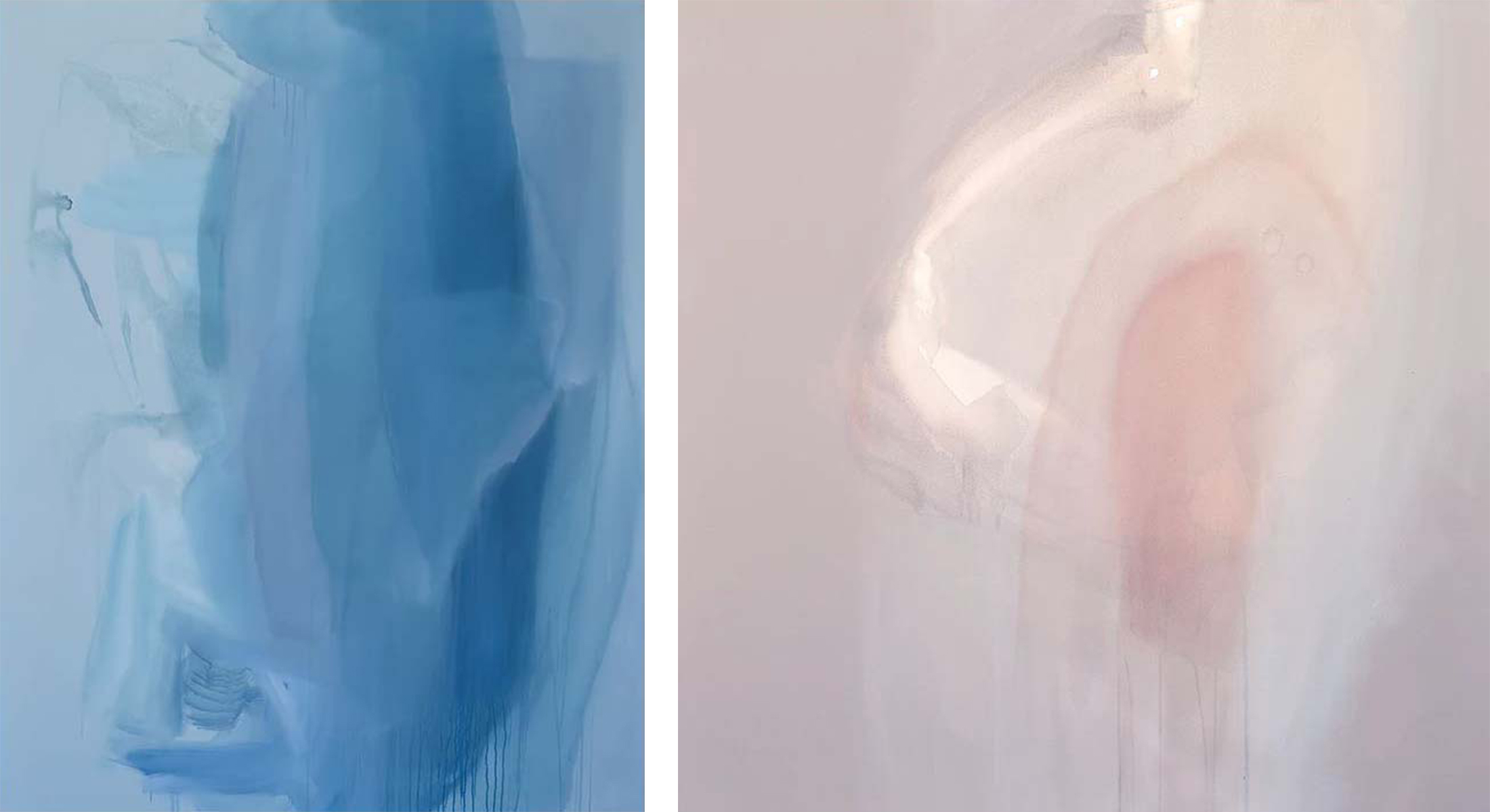 Above are two works by Mallory Page, and it is safe to say that we are obsessed with her work. What we love most is her monochromatic approach to her paintings. From cerulean blues to creamy blushes to electric yellows, this artist is a monochromatic master.
Clare E. Rojas, a San Francisco based artist, is another favorite of ours. Her work is graphic, clean and focused on abstract shapes. The Untitled piece above is a great representation of her work. The black lines against the soft, muted ground of the painting are in perfect balance.
It's difficult to believe that nature can be as beautiful as it is in the scenes captured by photographer Petros Koublis. Exploring his work is like exploring a dream world that you never want to leave. The image above is from his Advaita series. In an explanation about this series, Koublis states, "Everything is a flow, a constant one, coherent, continuous, perfect. A stream never remains the same, yet so complete it never changes." We are not only a fan of Koublis' enchanting work, but also a fan of his powerful words.
Ever since we first laid eyes on the work of Irby Pace, we have been hooked. In his "Explosions in the Sky" project, Pace sets off vibrant colored smoke bombs in unexpected places and photographs the effects.  The two pieces above, Ecology and Terra Firma, are just a taste of the artist's brilliant work.
The final artist on our list of favorites is Angela Simeone. This Nashville-based artist's work is the perfect combination of sweet and edgy. What draws us to Simeone's work is the juxtaposition of soft, feminine tones with a graffiti-like technique. It's downright cool!
We hope you enjoyed this round-up of our favorite artists of the moment. We love being able to share our finds with you. Check back next week for another blog post, but until then thanks for reading!