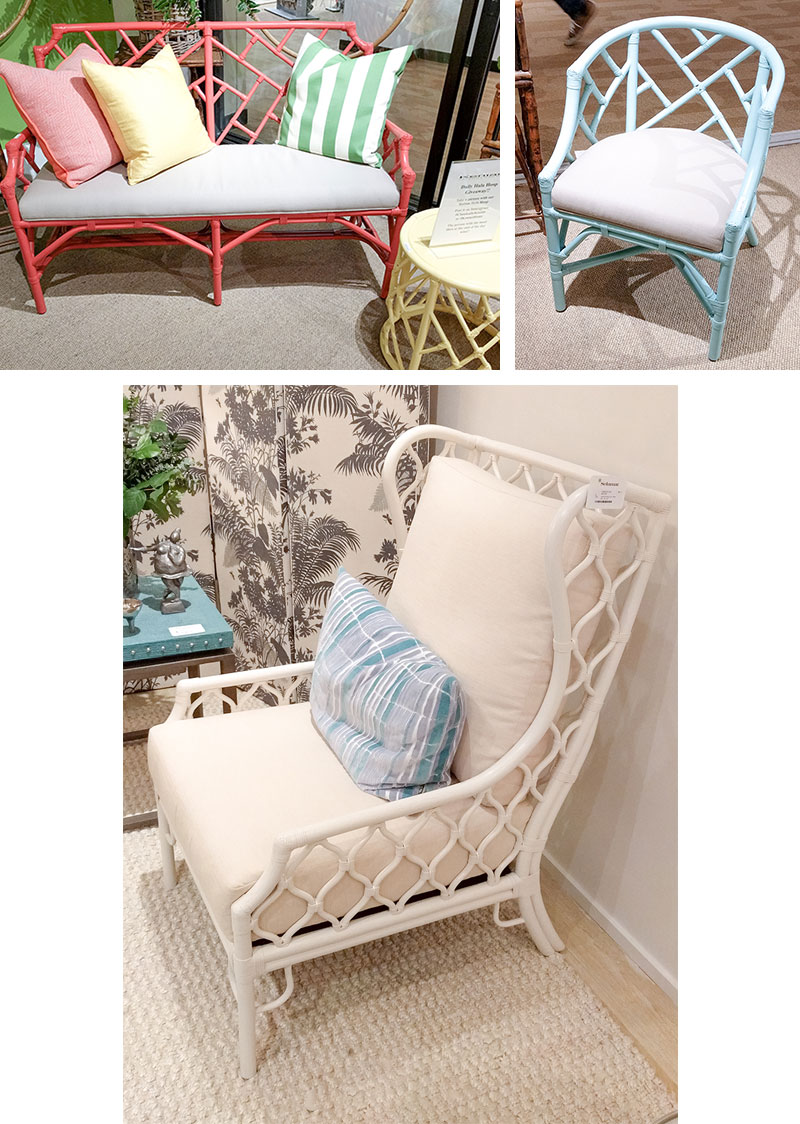 As the unofficial end to Summer has come and gone this past weekend, we wanted to share one last summer inspired post. There is a lot of product design available for coastal inspired furniture, décor, and accessories, both indoor and outdoor. Whether you are looking for a beautifully functioning outdoor patio or a soothing indoor oasis, there is no shortage of unique and fun finds out there! Do you prefer subtle, neutral palettes or fun, colorful patterns? Above are some beautifully crafted rattan furniture options in an array of painted colors and patterns.
If you prefer a subtler aesthetic, rattan furniture is also widely available in a natural wood color. Rattan furniture is unique because of the way the rattan pole can be molded into funky forms while still providing the strength needed to construct durable furniture pieces. What a beautiful statement detail found on the back of these chairs!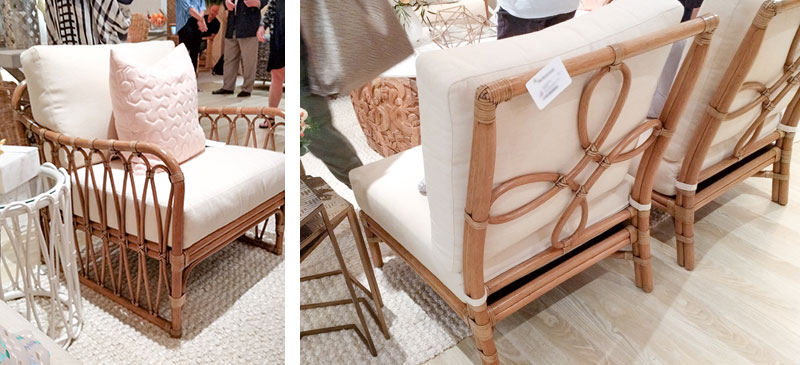 Nothing says summer decor like subtle rope detailing or an assortment of shell accents. We love the ombre shells design used to create this mirror!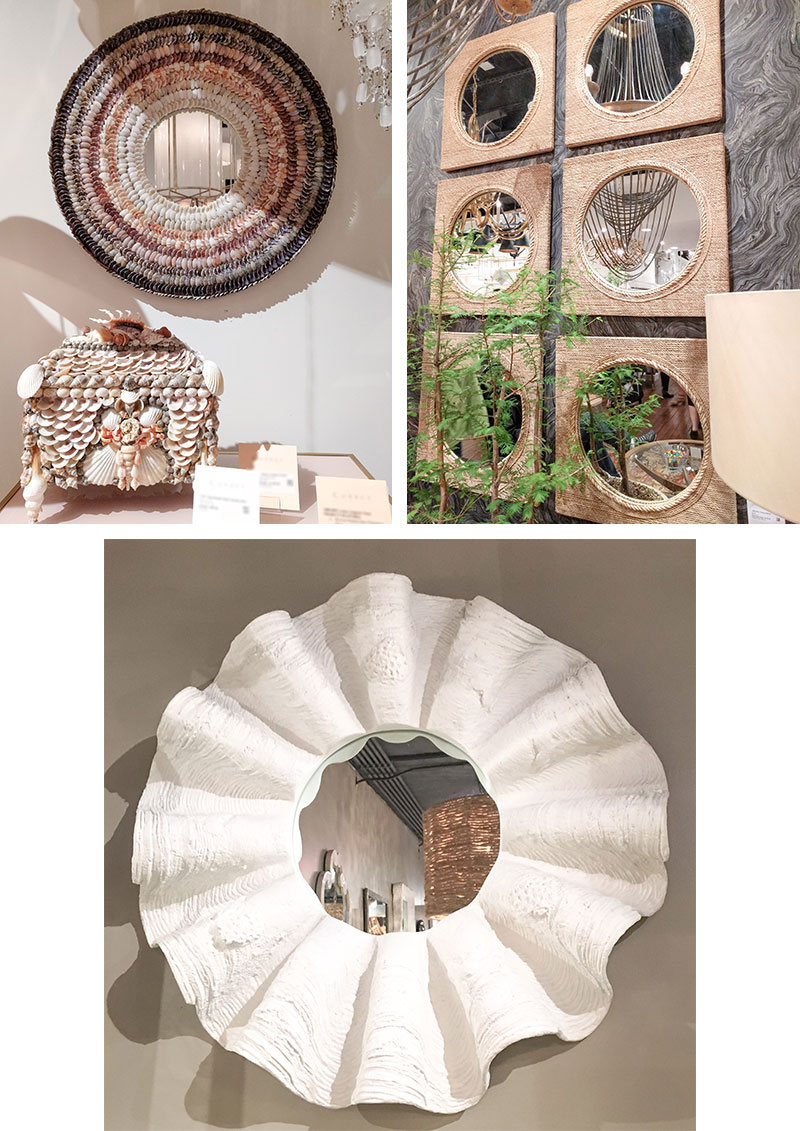 Chandeliers can be a gorgeous addition to any space, and can act as a casual statement piece or finely detailed ornamentation that defines the entire space. The chandeliers in the photos below nod to coastal style but could work seamlessly in an array of spaces and settings!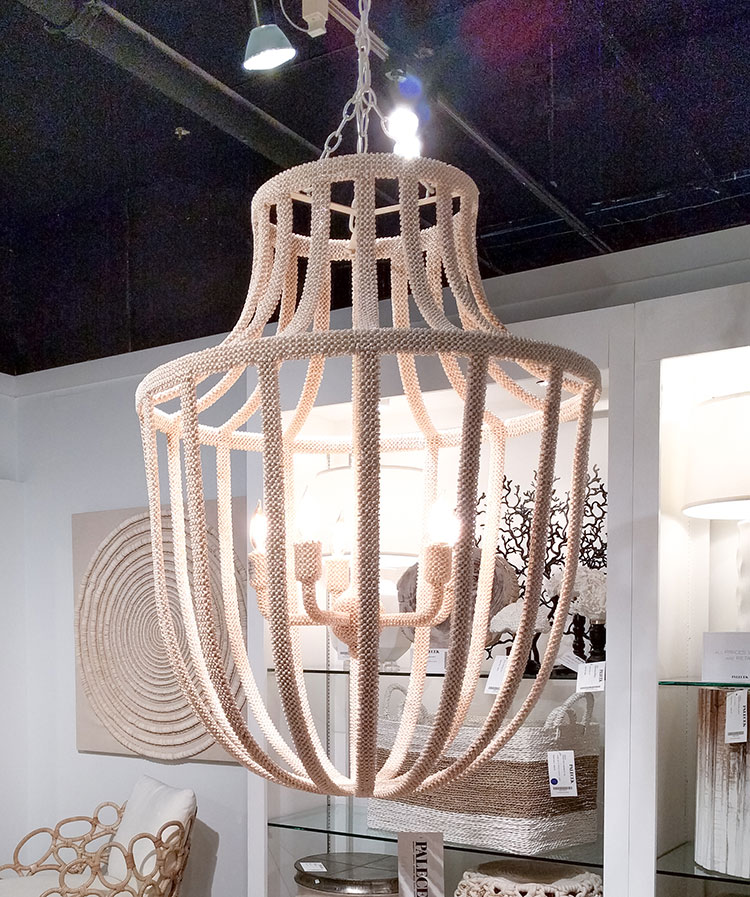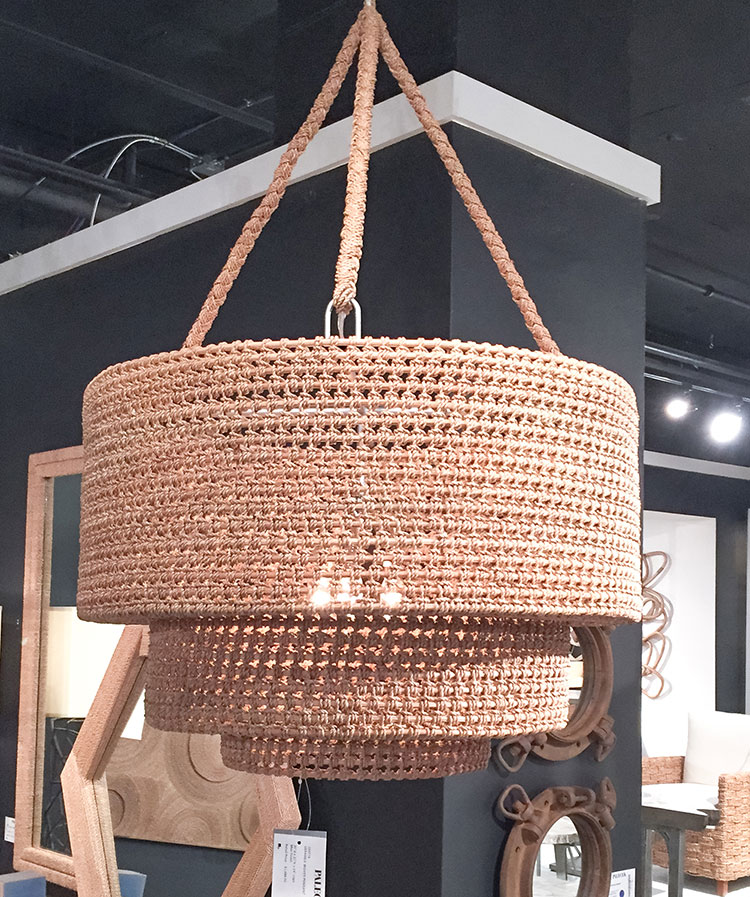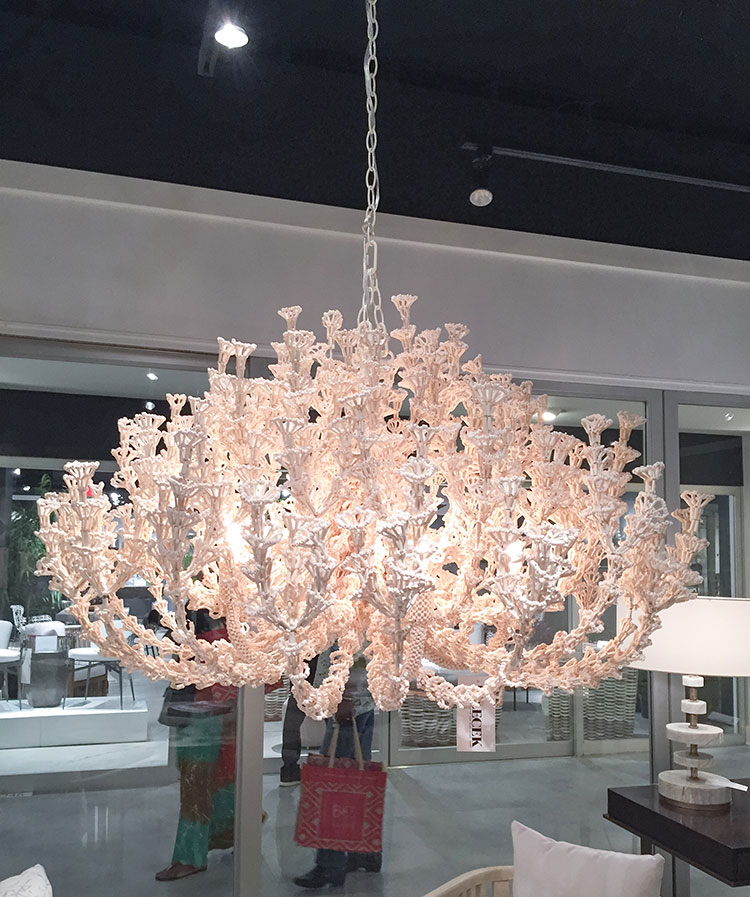 Below are some fun accessories that can add a small touch of summer to any home or beach house! These could also act as seasonal décor if you like to change out a few pieces within your home in accordance with the seasons.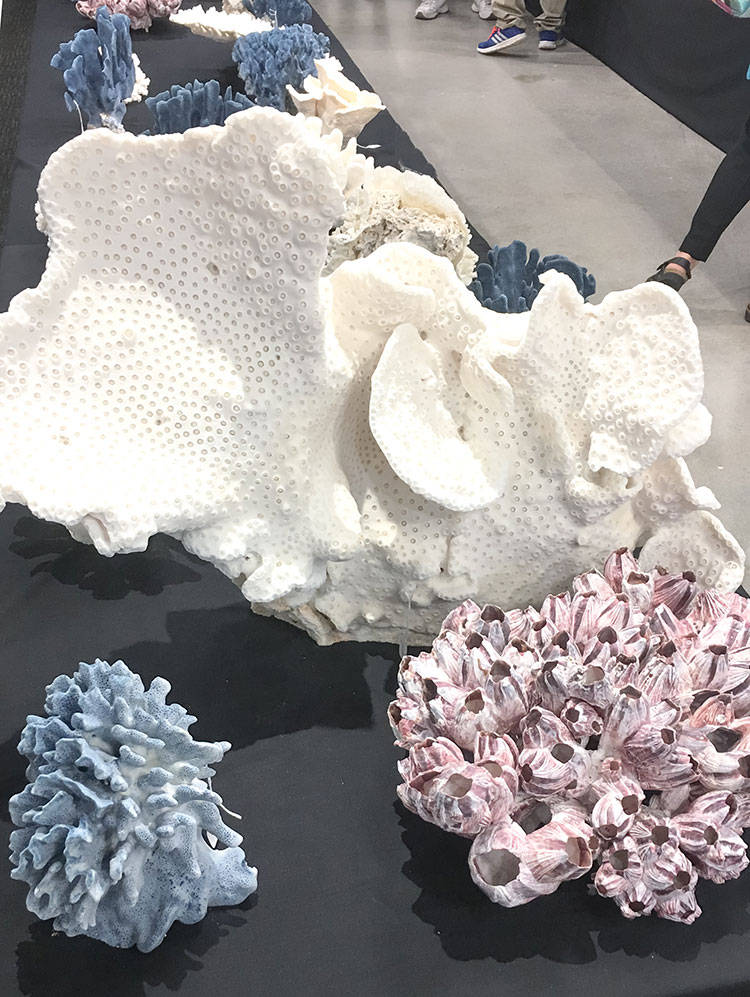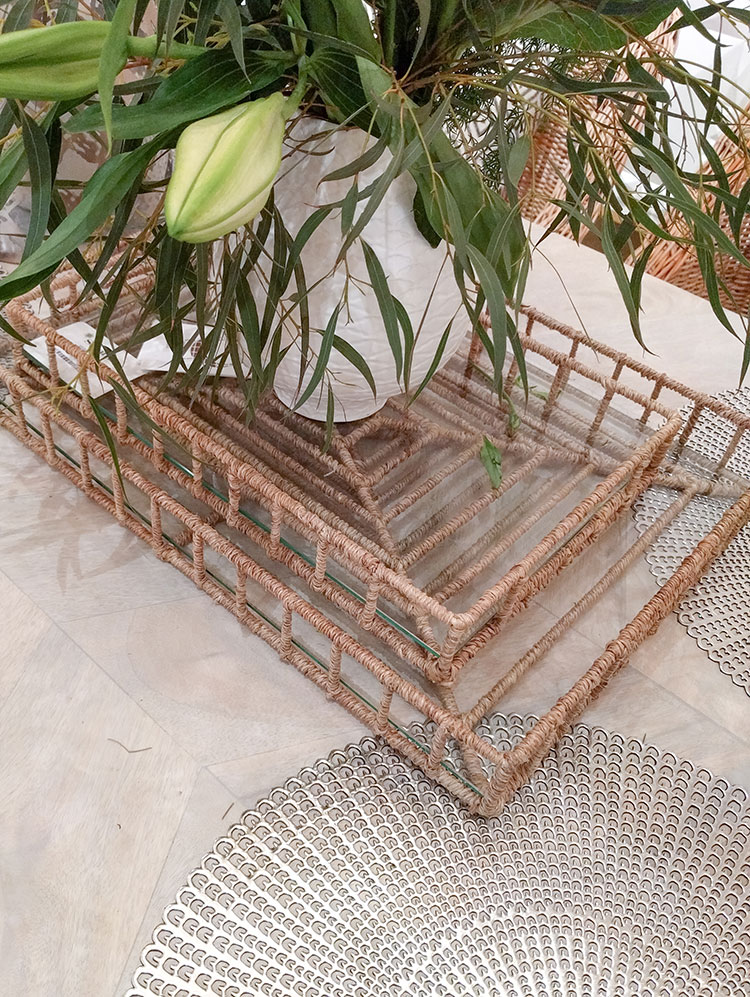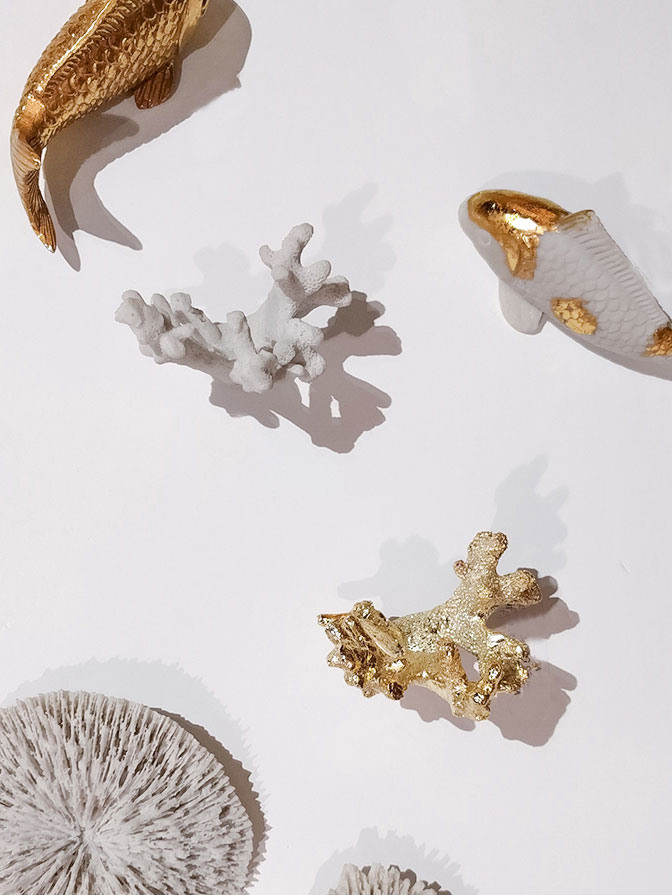 Though summer is coming to a close, don't feel compelled to pack up everything with a beachy vibe. The beauty of some of these pieces is their ability to integrate beautifully into your home year-round! Thanks for stopping by this week and we hope you check back in two weeks!