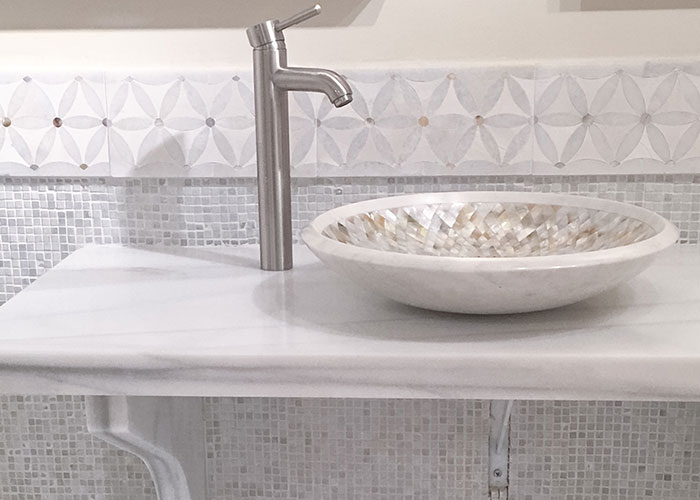 We are in full swing with plumbing selections for a current project! After a recent visit to the Pirch Showroom in New York City, our heads were filled with a vast amount of knowledge and endless design ideas. One important benefit of visiting plumbing showrooms is that a majority of the products are set up to be fully functioning. This allows us to get an accurate understanding of not only the quality and aesthetic of the products, but also the functionality of each product. Below, check out just one (of many) rows of kitchen sink faucets- all fully functioning and ready to be tested!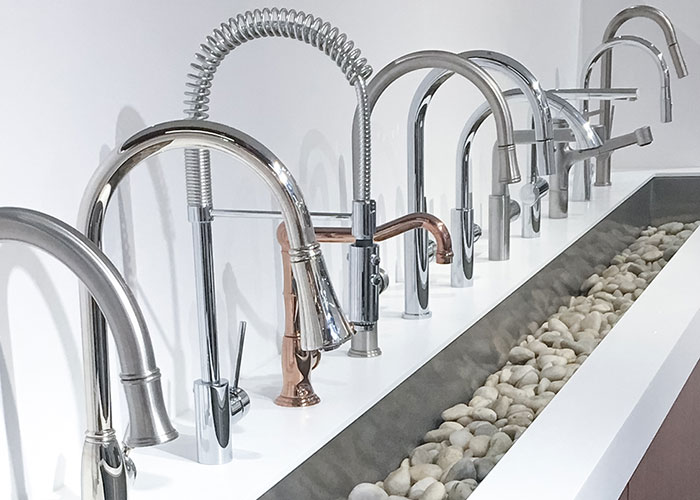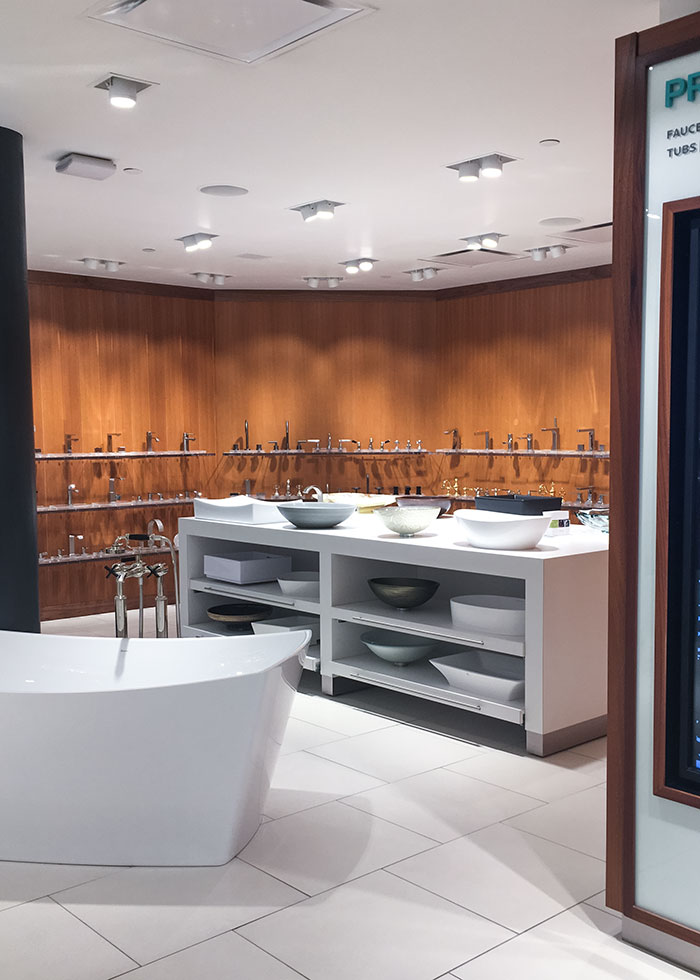 While browsing through hundreds of options, we were able to envision these pieces throughout different spaces of the home. Many of the bathroom faucets are displayed on small plaques so you can pick up the fixtures and move them around the showroom to envision them with different sink options. What's your preference: a wall mounted faucet (pictured below- left) or a deck mounted faucet (pictured below- right)?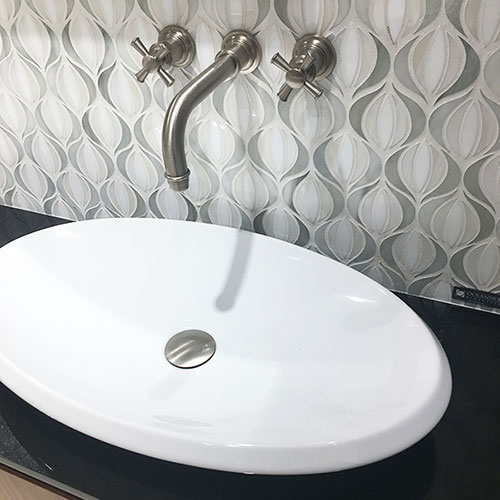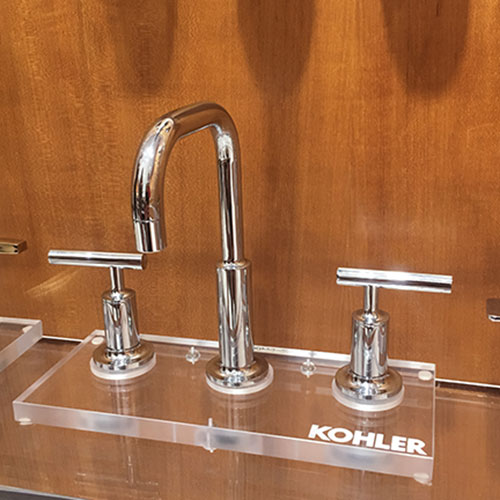 Pirch Showroom also had a fully functioning shower display room. With a working touchscreen, you are able to program which shower heads you want to turn on. Check out Vivian and Kelly below testing out their favorites!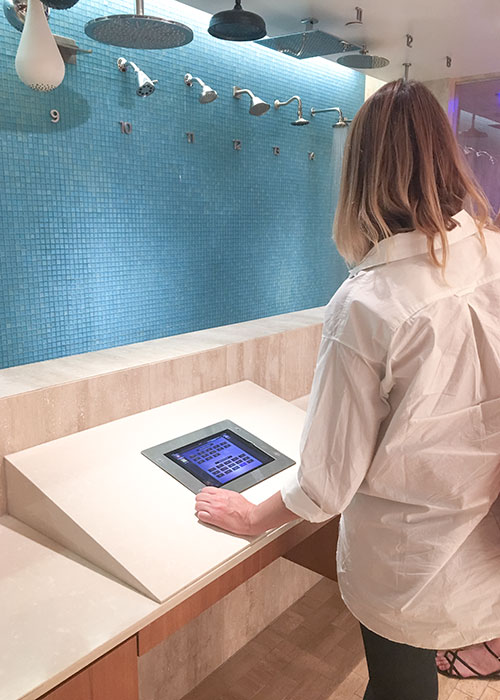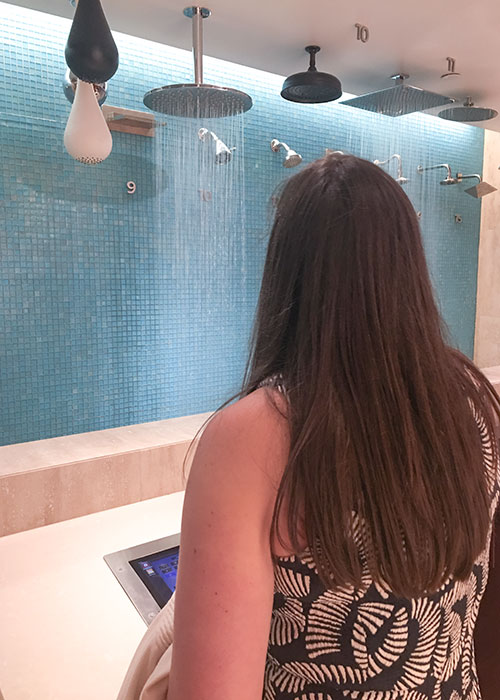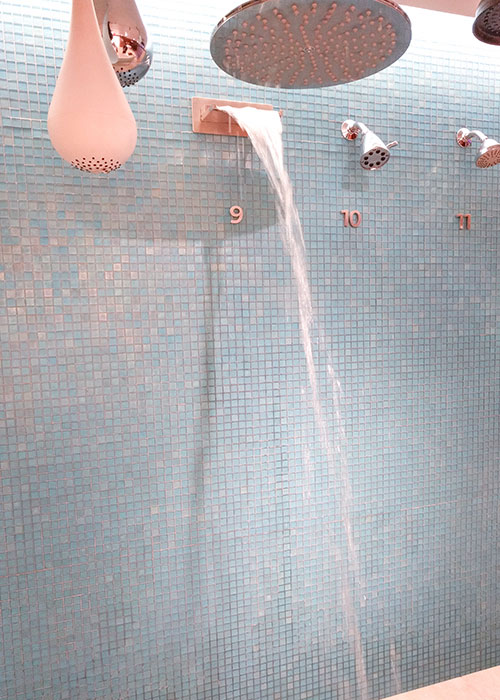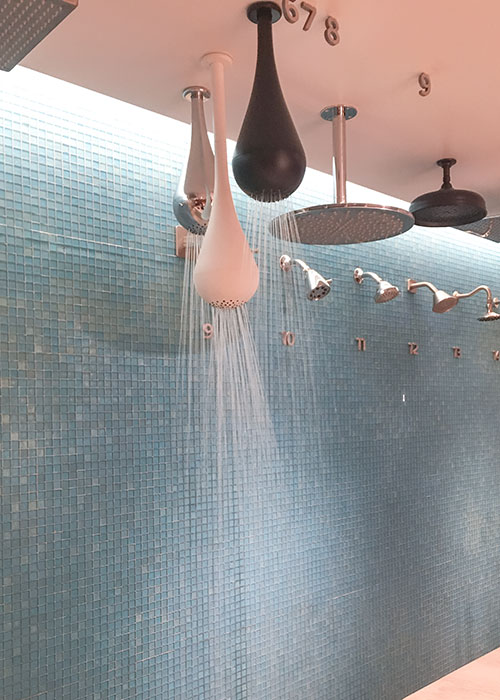 We look forward to sharing what plumbing selections made the final cut! There are many factors to take into consideration when selecting plumbing fixtures, including how the product's finish will withstand in its environment (i.e. a beachfront property versus a city rowhome), product price point, and, of course, the product's overall aesthetic. When choosing selections for a project, our goal is to choose pieces that will be enjoyed in our client's home for many, many years to come!
Thanks for stopping by and we hope you keep a look out for our next post!