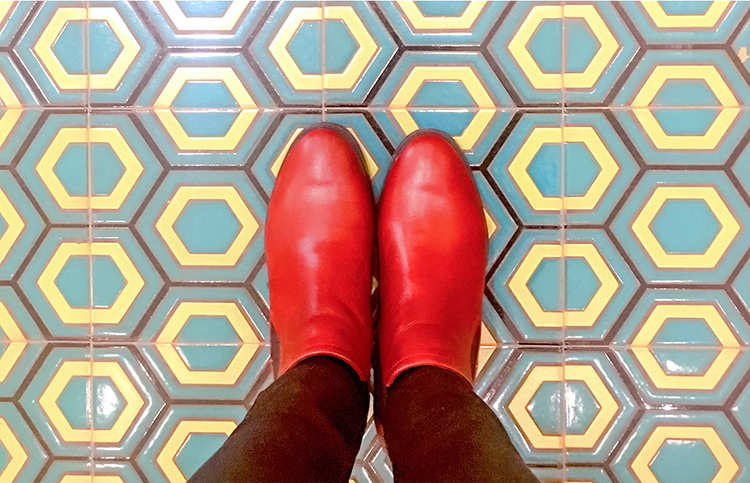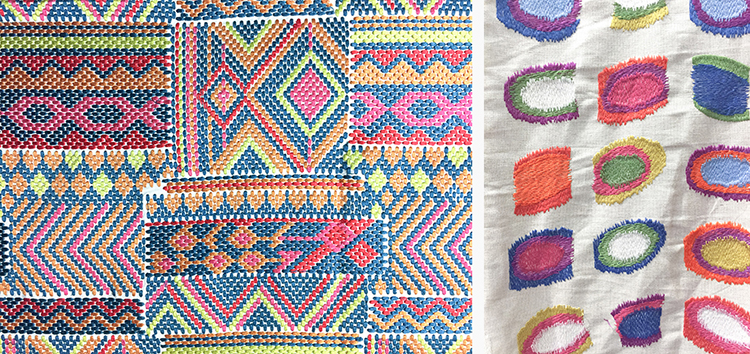 Everywhere we look, we've been noticing fun combinations of color in all types of products, from fabric to hardware and so much more…below are some recent finds that will be sure to add a splash of color to your day!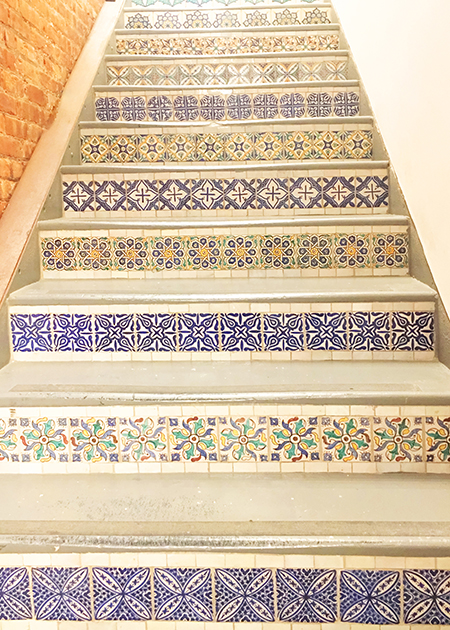 Check out these colorful tiled stairs from The Mosaic House showroom…they are sure to catch your eye on the way up! We thought that this was a great example of a fun and creative way to display different tiles in a variety of colors.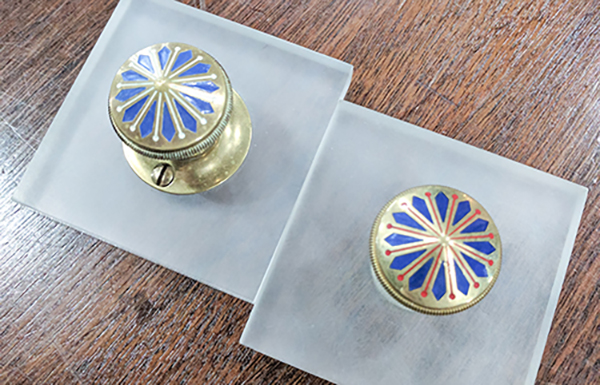 They say hardware is like jewelry for a furniture piece, and that could not be truer for these hand-painted knobs we spotted at E. R. Butler in New York City during a recent trip! We have been daydreaming about possible spaces to use these playful pieces…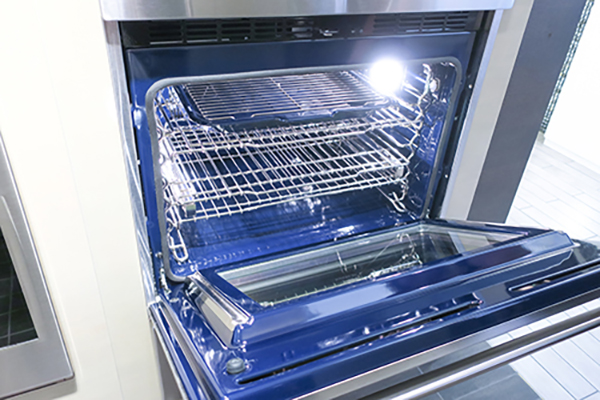 Take a peak inside this oven from Wolf. From the outside, it looks like a standard stainless-steel wall oven but when you open it up, a stunning Cobalt blue porcelain interior is revealed. This is a great way to add a fun splash of color to a neutral kitchen.
In recent trips to tile showrooms, we snapped some photos of fun and vibrant tiles. Many of our tile vendors offer a wide range of custom colors allowing you to select and design exactly what you want. Check out some of these colorful tile palettes below.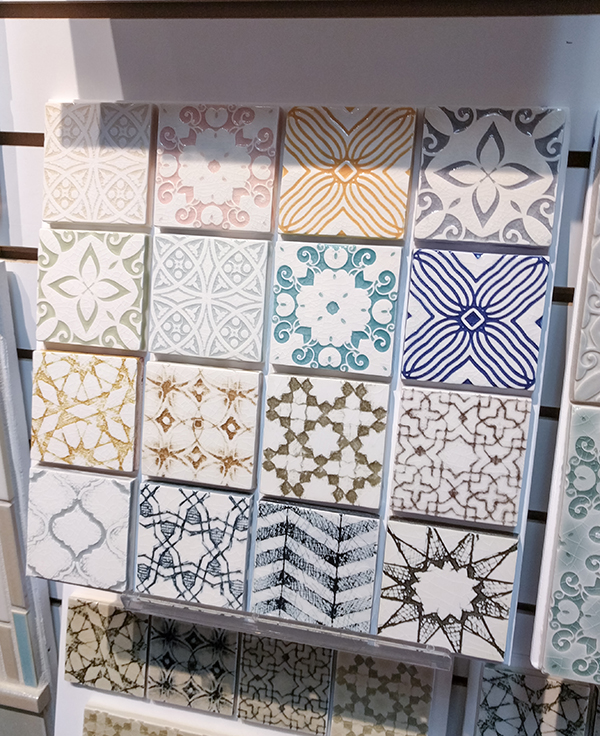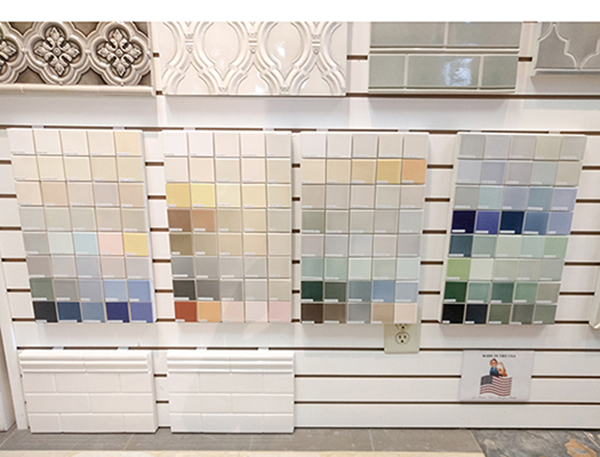 What do you think of injecting a little bit of color and pattern into your favorite spaces? We hope you enjoyed some of our recent colorful finds. Check back next month for a new post!